Firewaters
Tropicana Casino & Resort
Atlantic City, NJ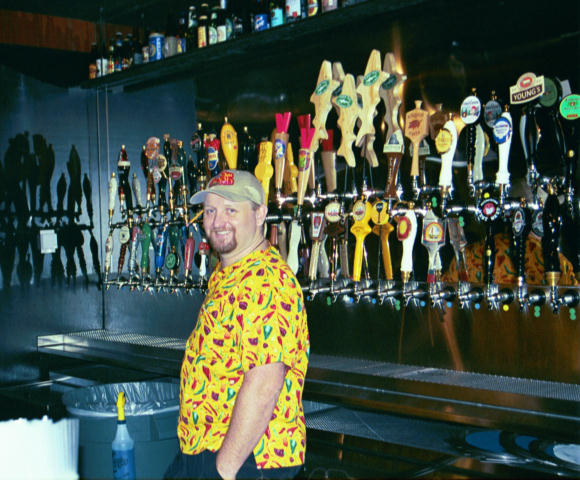 Finally, we have an oasis in the beer desert that is Atlantic City. One would think that a destination like AC would have a place where good beer could be found, but that was not the case until May 23, 2003.
When I first heard about the planned venue and found out that the owner was also the area franchisee for all the Hooters, it did not inspire confidence that the planned 50 taps would be anything but the complete line of the megabrewers. However, I was pleasantly surprised when I had to deliver some beer from Heavyweight Brewing the day of the opening and saw the variety of beers they were offering....Dogfish Head, Weyerbacher, Victory, Flying Fish, Yards, Young's, Troegs, Hitichino, Abita and only one tap for each of the BudMillerCoors! The 101 bottle selection was equally impressive....A La Coq, Hanssen's, Cantillon, Rogue, Achouffe and the best from around the country and the world.
To please everyone, they have a full bar as well as an excellent martini bar with a small dance club in the rear. An attached deli provides reasonably-priced sustenance for those who need a bite to accompany their libation. They have now also started to provide special dips and meat/cheese plates for bar patrons. An excellent value for the money!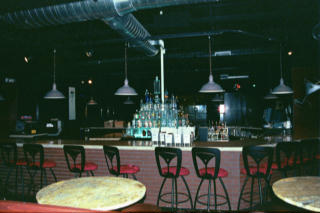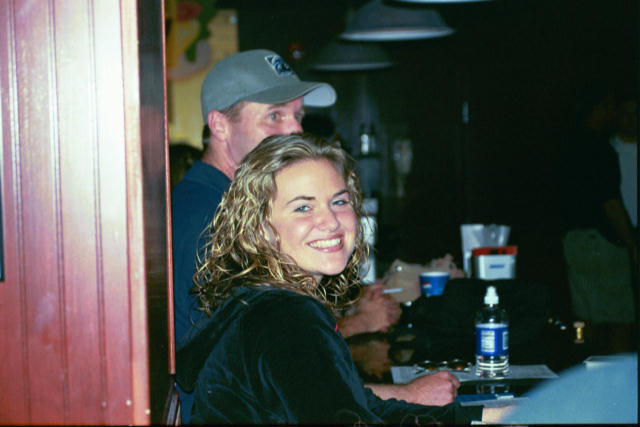 Another plus is that the management is quite receptive to try different things. They have already tried a Firkin Friday with limited success. I believe that after some minor adjustments, this will become regular event. Doug Carlin(above) is now in charge of choosing what beers will be in the lineup and he has been looking at moving some seasonals onto the taps......pumpkin ale, barleywines, winter warmers, etc. for their first off season. This is where local support is most important! If we lose the bar, we will once again be without a destination.
Many of the bartenders are Hooters' crossovers who have taken the time to learn about beer styles and brands as well as trading in their skimpy outfits for jeans and tees. Certainly easy on the eyes!
Prices are fairly reasonable for a casino venue. They run from $3.50 - $8.50 for a 14 oz. draft and $4 - $18.50 for bottles. Most run $5 for draft and $6 for bottle, but you are talking about a hand-crafted world class beer and not the megaswill prevalent in most places.
So, if you're ever in AC, make sure you stop in and see Doug and the crew. It's worth the trip!
SUPPORT YOUR LOCALS!