15th annual garden state brewers' guild fest
battleship new jersey
camden, nj
6/18/11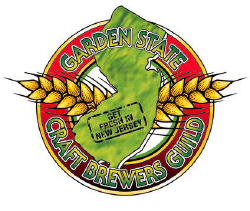 The day was perfect....lots of sunshine, a light breeze coming off the delaware river and the best beers to be found in the state of new jersey all in one spot!
accompanied by my friends jeff linkous of beerstainedletter.com fame and scott cronick of the ac press, we arrived early to talk to the principals before the crowds arrived. just several weeks before my aug/sept deadline for mid-atlantic brewing news, i'm able to corral people i don't normally get to see.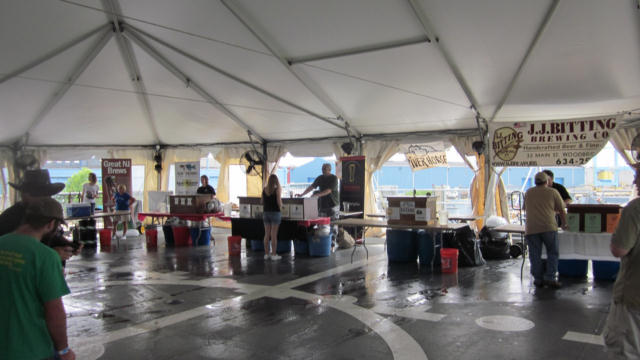 needless to say, we also got to be the first to taste the fine wares. A couple of the beers that really stood out were Triumph's 10% framboise with lots of tart raspberry flavor. Tun tavern's tim kelly brought some of the belgian dark strong ale (that myself and several members of my fire co. brewed with him)in a firkin aged on oak chips...wow! Trap Rock's Saison de Roc and Kestrel ipa were both outstanding. gaslight also brought some nice beers. of course, flying fish was pouring several exits and their summer reserve. Harvest moon brought a schwarzbier and a saison that really hit the mark. couldn't get to taste them all as it was a long ride home, but i didn't hear that anyone was disappointed.
the big buzz that was going around was the semi-retiring of 12 year Basil t's veteran brewer gretchen schmidhausler and her replacemnet by 15 year brewer mike sella of pizzeria uno! I had aLREAdy heard that but it gave me the chance to speak to them both. gretchen is just looking for a little more time to herself. she has no intention of leaving brewing forever and will reappear somewhere down the line. she had mentioned that to me several times in the past, but i never thought she'd do it. I knew mike had some thoughts about moving on and this gave hime the perfect opportunity since he has manned the kettles for gretchen in the past and is very familiar with the system. i wish them the best of luck. moving up to mike's position is chris percello who is a dave hoffmann protege and late of the sales dept. at flying fish. i wish him good luck also.
this festival is held pretty much the same time every year, so be sure to put it on your calendar for next year. with the admission, you get a free walking tour of the battleship so you can't go wrong. it's a massive hunk of metal and has a real long and storied history.
Check out the guild's website to keep up with all the latest updates and events.